A report today appeared in Turkey's English language paper,
Hurriyet Daily News
, reveals former elected president of Egypt has achieved more judicial victory.
According to the
report
:
An Egyptian appeals court on Nov. 22 quashed one of two life sentences handed down to Mohamed Morsi since his 2013 overthrow, in the Islamist ex-president's second appeals victory in a week.

Morsi's lawyer and a judicial source confirmed the verdict from the Court of Cassation, Egypt's highest judicial authority.

The court ordered a retrial in the case, Morsi's lawyer Abdel Moneim Abdel Maqsoud told AFP, adding: "The verdict was full of legal flaws."

The ruling also quashed the sentences against several Muslim Brotherhood officials who stood trial alongside Morsi on charges of spying for Iran and Palestinian militant group Hamas, Abdel Maqsoud said.
What the article is not telling you is this decision came straight from the top, sitting president Sisi, and this post will reveal exactly what is going on by tracing back to spring.
Current Egypt's President Sisi Does Not Realize The Noose Is Tightening on His Neck
Recall that Sisi came to power through a military coup after an uprising against Morsi and the Muslim Brotherhood. Once Sisi was in power, the Muslim Brotherhood became banned, Morsi jailed, and it brought in the ire of Washington in the name of "democracy." However, refusing to bow to Western governments pressure, Sisi went through with Morsi prosecution, drawing further ire from Turkey.
The key to all of this is the Organization of Islamic Countries. According to
Turkish Minute
, the OIC "is the second largest inter-governmental organization after the United Nations which is founded in 1969, with 57 member states over four continents."
Since the OIC is the United Nations for Muslims, it would make sense that it would be through the organization Turkey and Egypt would work out their problem. Back in January,
Hurriyet Daily News
reported that
Turkey would invite Egypt
to the summit where "Egypt will hand over the summit term presidency to Turkey."
Why would Egypt turn over the presidency of the summit to Turkey? It was a desperation move on Sisi's part to gain acceptance and recognition from Turkey who views the Muslim Brotherhood as allies in the Middle East. When Sisi overthrew
democratically elected
Muslim Brotherhood member, Morsi, Turkey froze relations with Egypt almost immediately.
Turkey's President Erdogan Giving Muslim Brotherhood Sign
In spite of this, Sisi went on ahead and transferred the presidency to Turkey. Unfortunately the original article revealing this has been taken over by Erdogan, but it is saved by Shoebat.com, and the
report showed
the cunning scheming of Erdogan:
"As part of a deal brokered by Saudi Arabia, the Turkish authorities have come close to recognizing Egyptian President Abdel Fattah el-Sisi, whose rule President Recep Tayyip Erdoğan views as illegitimate since he toppled former President Mohamed Morsi in 2013 in a military coup, in return for

lifting the death sentences

targeting leaders and members of the Muslim Brotherhood."
Fast forward to today, Sisi, having gone through with all the condition of his deal with Turkey, does not realize the noose is slowly tightening on his neck.
The Biblical Connection
Since becoming a regular reader of Shoebat.com and embracing the Islamic Antichrist theory, the Scriptures is becoming painfully clear that certain passages regarding Egypt is coming to light.
Daniel predicted:
Then he will stretch out his hand against other countries, and the land of Egypt will not escape. But he will gain control over the hidden treasures of gold and silver and over all the precious things of Egypt [...] Daniel 11:42-43a
Ezekiel also predicted Egypt destruction in the 30th, 31st, and 32nd chapters. For Christians, it is also a sign of developing trouble. Egypt is home to the
Coptic Orthodox Church
, founded by none other but
St. Mark the Evangelist,
and Islam. Tensions continue to brew between the two religions and sooner or later, it is going to explode.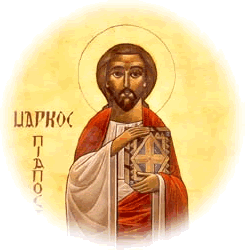 With this news, the Copts are going to be faced with persecution on scale not seen since perhaps the beginning of the Faith. Sisi is regarded as a protector of the Copts and he perhaps does not realize that he is being played. Pray for Sisi that he turn to Christ and above all, pray for the Copts to continue to be effective witness for Christ.
Pray for them!